These exceptional works by female Chinese authors reflect on topics from the impact of rapid urbanization on Chinese women to the trauma of sexual abuse victims
Female authors were depressingly scarce through much of Chinese history (exceptions like the Song dynasty poet Li Qingzhao aside), with male voices dominating literature for centuries. Thankfully recent decades have seen a boom in works by women, with readers enthusiastically consuming writing from increasingly diverse perspectives. To celebrate the proliferation of female creators in genres from sci-fi to poetry, we've compiled a list of five must-read works by exceptional Chinese female writers:
Fang Si-Chi's First Love Paradise by Lin Yi-han
Just two months after the release of this book, Lin Yi-han's debut novel, in 2017, the 26-year-old writer had hanged herself in her Taipei home. Lin suffered from serious depression since high school, and Fang Si-Chi's First Love Paradise was adapted from her experience of being raped and abused by her Chinese tutor since the age of 16.
In the book, Fang Si-Chi is assaulted by tutor Li Guohua, a married man 37 years her senior, and is tormented by guilt and self-blame thereafter. Traumatized, Fang becomes convinced she must fall in love with her attacker to make sense of the attack. In later years, Li continues to prey on his other students and forces Fang to continue their intimate relationship. Fang's mental condition rapidly deteriorates.
The narrative of the novel is calm and controlled even as it details the most agonizing scenes, echoing Lin's own dissociative disorder, making the novel an unsettling read. It's a deep dive into the mind of victims of sexual assault and domestic violence. To the often raised question, "why don't victims of abuse just leave?" Lin offers dark but poignant insights. Dotted with witty literary references and sharp social critique, the talented young writer's creative passion and keen observation shine through the pages. Regrettably, Fang will remain Lin's only novel.
Qiuyuan by Yang Benfen
At the age of 60 and with no formal training, Yang Benfen began to write. Her "study" was a cramped 4-square-meter kitchen. In between rinsing vegetables and simmering pots of meat, she would sit down on a low stool and scribble a few characters on paper piled on top of another stool. Yang's motivation came from an overwhelming urge to tell her mother's story after she passed away in 2003—the life of an ordinary Chinese woman, as Yang described it.
Born in 1914 as the youngest daughter of a medicine shop owner in Luoyang, Henan province, the titular Qiuyuan married a Kuomintang military officer. They started a family and settled down in rural Hunan. It was a turbulent era of warlords, the Japanese invasion, famine and later, political persecution and poverty, all of which are the subjects of plenty of existing fictional and non-fictional works. However, Qiuyuan's life story as a woman, wife, and mother, her choices, loss, and pain shed new light on recent history, and on how ordinary Chinese families survived great tribulations with women often their unyielding backbone.
Yang's words are far from flowery, yet full of honesty. She provides vivid descriptions of characters, events, and conversations from more than half a century ago. Qiuyuan (2021) is the first book of Yang's female family memoir trilogy, joined by Driftwood (2021) and I Am Rich in Fragrance (2022). Driftwood is a collection of essays on individual characters, the family's various relatives and acquaintances, and their arduous lives. The latter is Yang's own life story, an equally if not more aching outcry of a woman trapped in a loveless marriage.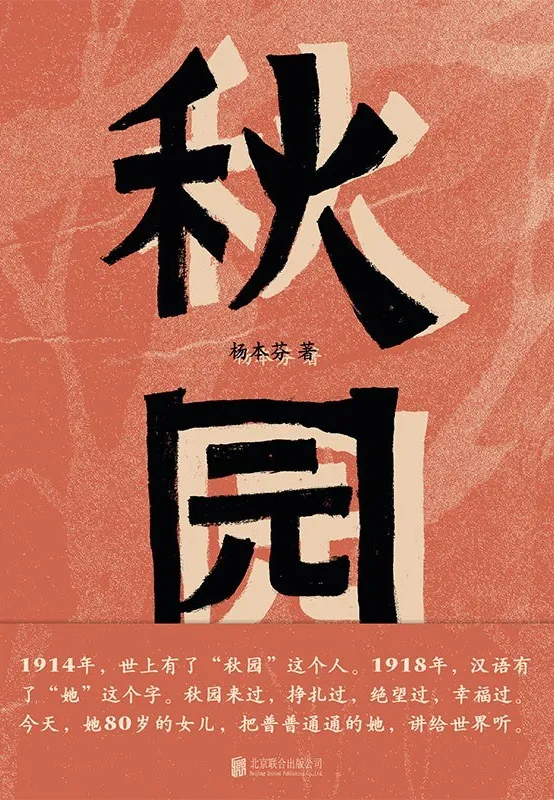 Liang Village Ten Years On by Liang Hong
Widely regarded as some of the best works of Chinese non-fiction in recent times, China in One Village (2010) and Leaving Liang Village (2013) blended personal history with sociological study. In Liang Village Ten Years On (2021), author Liang Hong, professor of Chinese literature at Renmin University, made her latest foray into researching Liang Village, this time partially focusing on rural women and their lives.
In 2008, Liang began field research in her hometown in Henan province to document its changes. With many residents leaving to work in cities, the village withered away with left-behind children, struggling seniors, scare resources, and a deteriorating environment all side effects of the rapid urbanization observed across the country.
In Liang Village Ten Years On, Liang discovered a major oversight on her part as a researcher and storyteller—she had never identified her female interviewees by their own names (or even thought of asking for them), but only referred to them in the way that has been common for years: in relation to their husbands or children, such as "Han's wife" or "Xiazi's mom." Stunned at how deep-rooted conventional thinking was in her own mind, Liang used this discovery to open up new narratives on rural women's blurred individual identity, female migrant workers, and how women are stigmatized in the daily discourse of the village.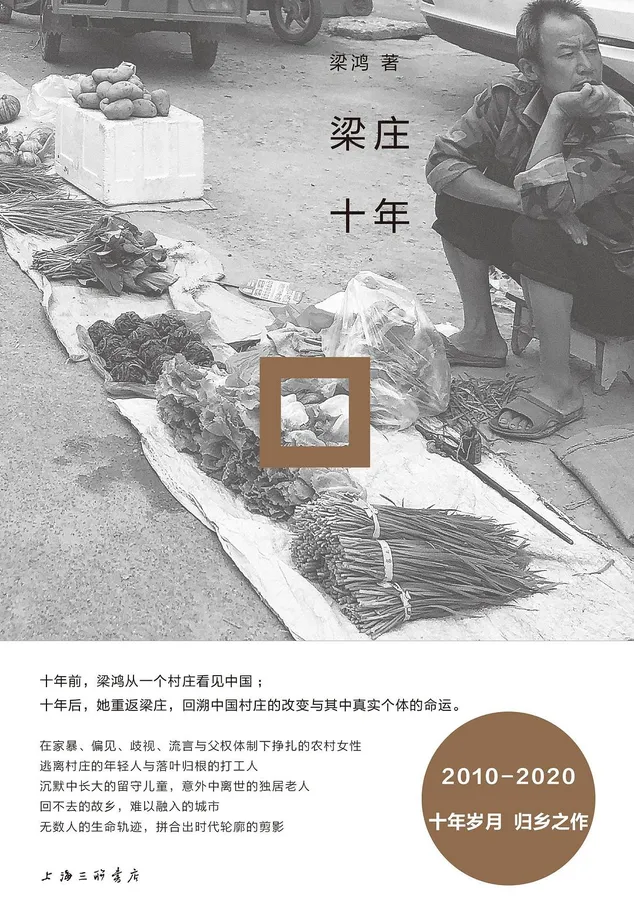 Where Do the Swallows Fly To by Shen Shuzhi
Swallows are one of the most common birds in rural Anhui province, where Shen Shuzhi grew up with her parents and four sisters. Affectionate to their chicks, these songbirds are also capable of long-distance migrations, making them the perfect symbol of the loving and resolute Shen sisters. A nostalgic work beautifully written, Where Do the Swallows Fly To (2017) traces the childhood, youth, and adulthood of each sister as they left the countryside to study, work, get married, and settle down in different cities. Their lives diverged at different turning points, but the bond of family remains throughout. Poverty shrouded their youth, yet the sisters and their parents took care of one another and pulled through hardship. Shen's account of looking up to her elder sisters, and the unique connection she shared with her twin sister, Youlu, make the book an especially moving read. Youlu also provides the book's illustrations.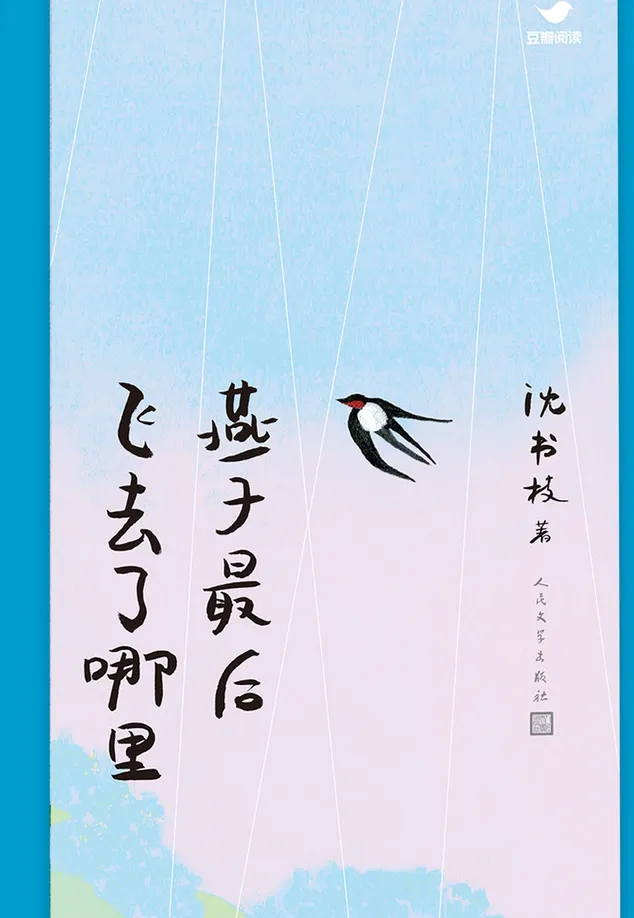 Salt Town by Yi Xiaohe
In the summer of 2021, former sports journalist and famous media personality Yi Xiaohe moved to Xianshi town, Sichuan province, on a whim after reading an inflight magazine. It's a small town just 11 kilometers from Zigong city, where Yi grew up—yet she had never heard of the place before. Hunting for seclusion to recover from a failed business venture, Yi instead formed a connection with the local women, whose stories she recounts in Salt Town (2023).
Xianshi has a 1,400-year history and was a hub for the salt trade in Sichuan until the early 20th century. But that former glory is long gone, and the town's 40,000 residents now live on the poverty line. Yi found the conditions for local women were especially depressing, with many suffering from gender discrimination and domestic violence. After in-depth interviews and their permission, Yi included the life stories of 10 women aged from 17 to 90 in Salt Town.
Their predicaments, framed against the backdrop of patriarchal local conventions, resonate remarkably across generations. The book starts with Grandma Chen, the oldest figure, and ends with the youngest, Huang Xinyi. Both were "madams" running an underground sex trade—though under vastly different circumstances. Other especially sobering insights come from the story of a lesbian couple who, after much struggle and with great bravery, start a life together. Yet as their economic situation declines and they struggle with banal small-town life, Hongmei descends into alcoholism and becomes abusive toward her partner, much as many of the men in town have done. Yi weaves historical and cultural context into these personal stories, making the book an extremely informative read.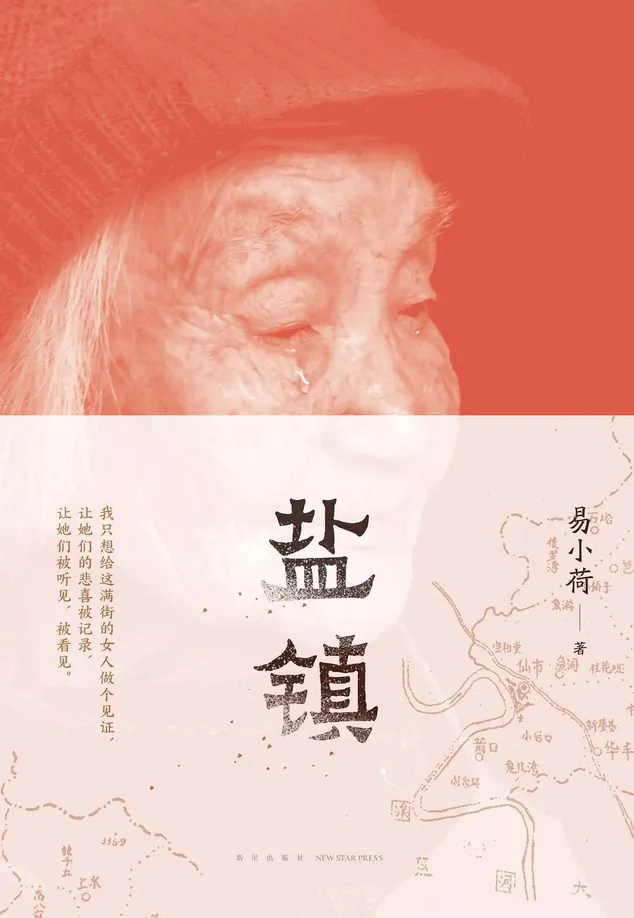 Sources: theworldofchinese.com
Editor: Yang Binghui